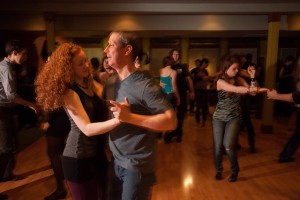 Come out and dance the blues with us every Thursday in Union Square, Somerville!
Blues Union is taking a new shape in 2020, and we're really excited about it!
Classes will remain weekly, in their current form (Extended Topics 7-8pm, Blues Basics 8-9pm) and will remain at Dance Union. On weeks that don't have a dance, there will be an organized outing to get food and/or drinks afterwards.
Dances will become monthly, and will have more of a special vibe. We're planning to start with live music every other month, have it be an excuse to dress up (whatever that means to each individual), and have a showcase, performance, or local mini-comp each time. The dances will also be 9-11:30pm every time.
Classes will start back up on January 2nd, and our first dance of the year will be January 9th, a DJ night. Amy, our music coordinator, is already working on a band for February (exact date TBD).
This new format will give us more time & energy to put into bringing in more bands for live music, lining up fun performances for you all, and other fun community things. This also gives us more time to bond & meet each other after class.
We know that change can sometimes feel like something you love is going away, but we hope that you understand that a lot of thought and work went into this decision, and this seems like a better fit for the scene. We are so excited about the new format and about the future of blues dance in Boston.
See what's happening this week at Blues Union.
Have questions? Check out our FAQ page.
Blues Union is located at Dance Union, upstairs at 16 Bow St, Somerville, MA.