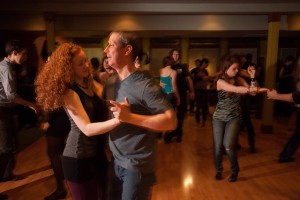 Come out and dance the blues with us!
To help keep our community safe from risk of exposure and spread of COVID-19, Blues Union will remain closed until it's safe to social dance together again.
Boston blues organizers have been hosting remote alternatives to stay in touch, keep learning, and keep loving the blues, so please stay tuned!
See what's happening this week at Blues Union.
In the meantime, there is much work to be done to fight racism and to learn, support, donate, volunteer, and work towards liberation and equity for Black people in the U.S.
Donate + Volunteer:

Education + Training:
Blues organizations:
Have questions about Blues Union? Check out our FAQ page.
Once it's safe to dance in person again, Blues Union is located at Dance Union, upstairs at 16 Bow St, Somerville, MA.
Grabbing a bite before or afterwards? Here are Black-owned restaurants in the area: https://www.google.com/maps/search/maps+somerville+black-owned+restaurants/@42.3134573,-71.1704861,12z/data=!3m1!4b1
Want to support Blues Union? Become a member: https://withfriends.co/blues_union